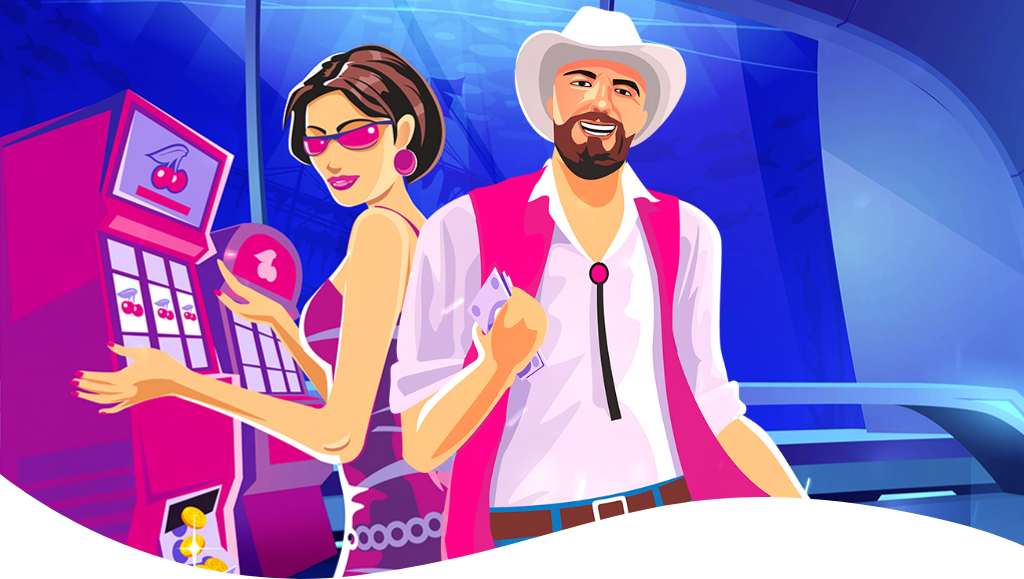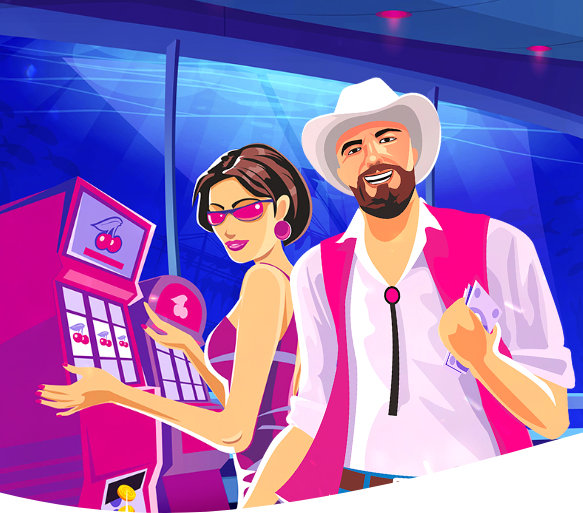 T&C
Terms: $14000 is a combined bonus for the 5 deposits of the maximum amount ($1000). The minimum deposit is $10 for Neosurf, $20 for BTC, $20 for LTC, $20 for ETH, $20 for Flexepin, $30 for Credit Card. The code is valid five times on the first 5 deposits upon sign up. The maximum bet allowed is $10, maximum payout x30 the deposit amount. The Wagering Requirements for the offer are 35x(Bonus+Deposit). The games included: Slots, Real-Series Video Slots, Keno, Scratch Cards, Board games.
Android Casino
Online gambling is one of the most popular hobbies that people tend to have. In fact, some people even manage to turn it into a full-time job, earning money as they gamble. And there are many ways in which the player can go about gambling online – and one of the most popular ones is by visiting a mobile casino for Android – such as Las Atlantis casino.
As you may be aware, there are several different kinds of mobile devices based on the operating system that they run on. And one of the most popular options is an Android casino – i.e., a casino where you can play your favorite gambling games on your Android mobile device.
There are several important benefits of using Android casino apps for your gambling experience. Namely, the first one is that the entire process is very convenient – and you can gamble just about anywhere provided you have access to a mobile device and the internet. Most casinos feature a casino app for Android, which means that there's nothing to prevent you from playing, as the games have HTML5 compatibility with a variety of different devices – including Android smartphones.
Moreover, the typical mobile casino for Android is very generous to people that wish to play mobile gambling games. This is very much the case with Las Atlantis casino, as well. So, mobile gambling bonuses tend to be even bigger than the already big regular gambling bonuses that casinos like to bestow the players with.
And there's not that big of a difference when it comes to playing mobile games in an Android mobile casino and playing games in a regular online casino. Sure, you may want to play on a bigger screen than that offered by most of the Android smartphones like Samsung and Xiaomi, for example, but the core gaming experience remains the same.
The Android devices feature some of the most popular smartphone models in the world – like the aforementioned Samsung and Xiaomi models. It's safe to say that Android, alongside Apple's iOS, are the two most popular operating systems that modern mobile devices tend to use. With the help of an Android device, you can visit the Google Play platform and download the proprietary software that you need to play the games.
Since Android is such a popular operating system for top-tier mobile devices, it goes without saying that it's in the best interest of online casinos to be compatible with these kinds of devices. Las Atlantis is one such casino, and here you can play gambling games in our Android real money casino.
But one of the most important questions that people tend to have is what kinds of games can the player play in the real money casino for Android, Las Atlantis casino? We offer various games, including slots, table games, bingo, and the like. It's safe to say that the player won't get bored with the Las Atlantis casino experience.
The software provider that we've picked for our selection of mobile games is RTG. RealTime Gaming is not a new player – but a company with a rich history. Founded back in 1998 in Atlanta, Georgia, it has risen through the ranks to become one of the biggest names in the iGaming industry. Being the developer of hundreds of different gambling products – mostly slots – RTG has acquired the experience required to make fantastic gambling games. And now you can play many of their top-ranked products at Las Atlantis casino. If you want to learn more about this subject, feel free to read the rest of our review below.
As mentioned previously, many different games can be played in our real money casino for mobile Android phone. And here you can learn about some of them:
Android Poker. Poker is a fantastic game that has been played for a long, long time. It's not a game just about luck. It's a game that requires guile to win in a one-of-a-kind mesh of psychology, math, probability, and plain luck. One of the most played variants of poker is the well-known Texas Hold 'Em. The players get two hands each, and they take turns betting as the 5 community cards show up. While Texas Hold 'Em is the most popular version, it's not the only version of poker. There's 5 Card Stud, Omaha Hi, Omaha Hi/Lo, 7 Card Stud, Draw Poker, and others. But there is another different version of the game altogether. It goes by the name of video poker. The rules are mixed up here – the main version of this game features a 5 card draw poker's core ruleset. However, the difference is that, in this version, you don't compete against other players, but you compete against the house. This removes a big portion of the skill-play – especially regarding psychology and guile. In most cases, the goal is to get jacks or better, and if you do this, you will get paid.
The biggest prize comes in the form of a jackpot – if you get a royal flush. Typically, in such a case, you will win a few thousand dollars. The video poker games are available to play at Las Atlantis Casino. There are Aces and Eights, Bonus Deuces Wild, Bonus Poker, Bonus Poker Deluxe, Deuces Wild, and others. And you can play them all on your mobile device in our casino for Android phones.
Android Roulette. Roulette needs no introduction. If you have ever had contact with anything regarding gambling – then you know of the game of roulette. And chances are that you know how to play it, as well. What better way to explain this simple yet incredibly fun and exhilarating game? As it turns out, it is available to play in our Android casino for real cash, too. The two main elements of roulette are the table and the wheel. The table is where you will focus on when making the bets. There are 37 or 38 numbers in different versions, and there are several other fields that you can bet on. Once you have successfully placed your bets, the wheel will start spinning, and a ball will spin around with it – falling in one place at the end of the spinning cycle. If the ball lands where you have placed a bet – then you've won and will get a payout. The most popular versions are American roulette, French roulette, and European roulette. They are available to play at Las Atlantis casino. There's not much of a system or strategy that you can use when playing roulette – it's a game of luck. If you want to try and go for it, then there are many strategies you can use, but none have been successful 100% of the time. One such popular strategy that involves the use of a geometric progression is called the Martingale strategy. To use it, you will need to double up on your previous bets until you win. It's a simple strategy, and, on average, you will win a lot more often with it than you will lose. But it tends to be slow, and if you happen to lose, you will use a big portion of money in a few spins. Either way, the mobile version of the game is very fun – and you can now play it on your mobile device in one of its few different versions available at Las Atlantis casino.
Android Slots. And now, we come to some of the simplest games in online gambling – Android slots. The way to play slots is very simple – though they may seem a bit confusing to novices in gambling. All the player needs to do to play is select the number of paylines to bet on (if available) and then the size of the bet. Click the spin button – and magic happens. The symbols get rearranged on the reels and, depending on the outcome, you will either win or lose some money. Now, there are variations among slot games. Some have distinctive features such as cascading wins – where new symbols will replace the winning symbols – and you can make several consecutive wins in this way without placing additional bets. Others feature bonus games that you can activate by hitting a certain combination of scatter symbols – and the bonus games will guarantee that you get a handsome payout. The Android versions of the slot games are no different – you will still go through the usual bet, spin, and repeat process. But now you can go through all of it on the go. And since slots are so simple to play – you won't even need to use a lot of attention to play them. Just select the size of the bet and hit the spin button for however many times you'd like – and, even better still, you can use the autoplay feature that most of the online slot games have. This automatizes the play process where you won't need to do anything to play – the game will play itself out. Since RealTime Gaming is the main software provider in our mobile casino for Android, Las Atlantis – it means that you can play some of RealTime Gaming's best slots here. And some of them are Achilles, 777, Asgard, Aztec's Millions, Cai Hong, Bubble Bubble, and many others. They all have their distinctive features. For example, one of the most prominent things about RTG's slot game Aztec's Millions is the fact that there is a huge progressive jackpot. At the time of writing, it has risen to more than $4 million. This means that a lucky gambler can hit this huge jackpot prize with a single, incredibly lucky spin. Feel free to browse through the catalog of available RTG slots that you can play in the real money casino for Android, Las Atlantis casino.
Android Blackjack. And again, blackjack is one of the most popular table games that gamblers like to play. It, too, has captivated the imaginations of millions of people worldwide. The goal is to get to 21 with your cards – or as close to it as possible and not go overboard. You will strive to beat the dealer – you won't play against other players. Blackjack is known for the fact that it has one of the highest RTP rates that you will find in any online gambling game. The blackjack RTP rate, in some versions, rises to more than 99%, which is, simply put, an incredible percentage. The game, however, involves skill. You can't expect to reach the high RTP rate if you play carelessly. You will also get the chance to hone your memorization skills and mathematical knowledge. The good thing is that you can now do this on your Android mobile device. If you enjoy playing real money casino games for Android, then blackjack should definitely be on your shortlist.
As mentioned previously, you can play some of the best RealTime Gaming games at Las Atlantis casino – given the fact that RTG is the premier software provider in our top Android casino that pays real money. The best part about this, though, is the fact that you won't even need to download any software to play. You could if you want to – but you don't have to. This means that you can engage in instant play at Las Atlantis Android casino.
The sole thing you will need to do this is to create your account at Las Atlantis casino – and nothing could be any easier than this. Just hit the sign up button in the top right corner of the screen once you have opened the Las Atlantis casino on your platform – and you will then be able to write some personal data that the casino requires of you to play. After you go through this process, you will start playing the games on your mobile device.
Either way, we recommend that you download the gambling Android apps from the Google Play Store, as this will give you a more streamlined experience as you play, with somewhat improved graphics and decreased bandwidth usage. The support software that you can download is not big – and you can download it and install it on your device in a matter of minutes. We believe that this will be a worthy investment of your time as you will have a better gambling experience playing some of the best RealTime Gaming games on the internet.
Yes, all of the RTG games that you will find in the Las Atlantis casino can be played in a free setting. You can have your pick playing the free casino games for Android. The flash slots and the table games offer you an option to play with play money – where you won't have to pay real money to play. However, the flip side is that you won't be able to win any real money, as well. In any case, this feature is perfect if you wish to see what certain games are all about and see whether you can implement some strategy that will bring you big wins in the short and long run.
Yes, there are several different bonuses that you can count on if you decide to play games in our real money Android casino. But first, you will need to make a deposit. If you do, you will be rewarded with a 200% deposit increase bonus. You can use this bonus 10 times in total, and the biggest sum of money that you can get in this way is $2,000, which is quite a generous sum of money, no matter what angle you look at it from. And there are other bonuses like free spins and special crypto-deposits bonuses that you can count on. Read the terms and conditions to learn more about how to use the bonuses – and come and visit the promotions section to see if there are any new bonuses that you can use to play real money casino on Android – Las Atlantis.
You can use a variety of different devices to play the RTG Android games that pay real money. You can use most modern devices that are based on Android – including a tablet, a cell phone, and others. The wide availability of devices that you can play games on makes Las Atlantis casino one of the best online casinos for Android that you can find on the internet. Again, feel free to download the Las Atlantis mobile gambling software from the Google Play Store and see if your device is supported. In most cases, it will be – and you can start gambling almost immediately.