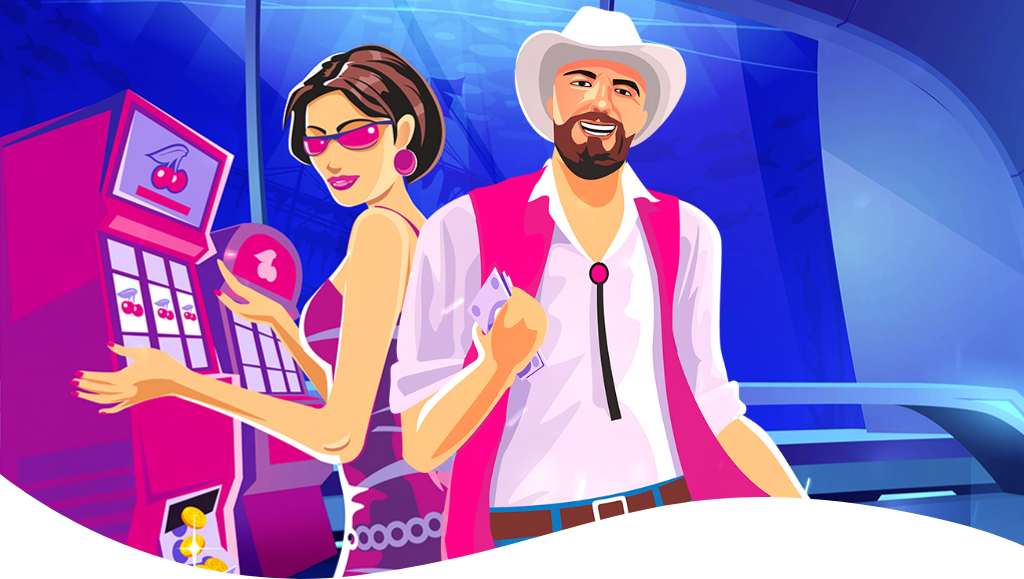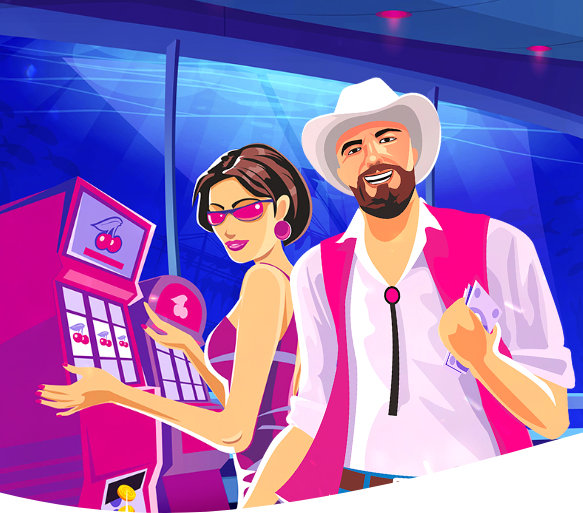 T&C
Terms: $14000 is a combined bonus for the 5 deposits of the maximum amount ($1000). The minimum deposit is $10 for Neosurf, $20 for BTC, $20 for LTC, $20 for ETH, $20 for Flexepin, $30 for Credit Card. The code is valid five times on the first 5 deposits upon sign up. The maximum bet allowed is $10, maximum payout x30 the deposit amount. The Wagering Requirements for the offer are 35x(Bonus+Deposit). The games included: Slots, Real-Series Video Slots, Keno, Scratch Cards, Board games.
Mobile Blackjack
Without a doubt, Blackjack tops the list of the most sought-after casino games that have been around since the 18th century. And by choosing to play mobile Blackjack at Las Atlantis Casino, there's a guarantee of better wins, flexible gambling, and more fun.
Even better, mobile Blackjack has a lower house edge and flexible betting options to suit seasoned and new players. You can also choose to play free mobile Blackjack in the demo version to study the game for fun.
Not to forget that our mobile Blackjack casino game has 99% compatibility with most mobile devices. With our simple signup process and a secure gaming atmosphere, you'll love to play Blackjack over and over.
Now, we offer the option of playing mobile Blackjack games in your mobile browser. It allows you to play from any location. And since you can play for free, you can take time to try out all RTG Blackjack variants.
As you learn about side bets, single-hand bets, multi-hand deals, and table limits, you can shift to real money gaming.
One of the greater wins when playing mobile Blackjack games is the low house edge. With the perfect Blackjack strategy, you have a chance to win more with each bet.
Even when you're still new to real money Blackjack, you can make more frequent wins even with smaller bets. And when you win, we offer fast payouts so you can get your money fast.
With mobile gaming, you get to choose when and where to play. On the bus, at work, or home, you can enjoy unlimited gaming as long as you have a good Internet connection.
The game's features will conform to the size of your screen, making it more convenient to play online mobile Blackjack.
If you've been to land-based casinos, you know too well the pressure that builds up when a game is ongoing. Every player at the table wants to have a better hand and not go down as the loser.
With this kind of pressure, the possibility of making wrong decisions is very high.
However, at the best mobile casino, you have little chance of making the wrong decisions since there's no tension. You'll be able to concentrate more and make sound decisions for each hand.
Multiple Blackjack Variants
With so many RealTime Gaming Blackjack variants, you never run short of choices. From European Blackjack, Blackjack + Perfect Pairs, Suit 'Em Blackjack, Pontoon, and more.
Even better, most Blackjack allows you to deal with multiple hands, single hand, or even split hands. Don't worry - Las Atlantis Casino has your favorite variants in demo mode so that you can try them out for free.
While playing real money mobile Blackjack, you are guaranteed complete privacy. Whether you are depositing funds or making withdrawals, your safety is assured.
And since no one has access to your device's browsing history, your gaming history will remain private. Las Atlantis Casino also has advanced security features so you can enjoy complete safety and security while gaming.
Most RTG Blackjack variants follow similar rules, making it easier for players of all experience levels to play. For instance, the goal in each game is to get as close to 21 points as possible, not more.
Let's check out some common Blackjack rules to guide you while playing Blackjack for mobile:
For each Blackjack game, your aim should be getting a hand that is as close to 21 points as possible and not go over 21.
At the beginning of the game, you'll be dealt 2 cards facing up, and the dealer will get 1 card face up and 1 face down.
If your hand is favorable, you'll stand, and the game proceeds. But if you want to change, you'll press hit, and the dealer will deal more cards.
If your initial 2 cards are worth 21 points, you win a Blackjack, the highest paying hand in Blackjack.
And if your hand goes beyond 21 points, you lose to the dealer.
All face cards have a value of 10 points. Aces have a value of 1 or 11, depending on which creates a winning hand.
With this in mind, let's check out some of RTG's Blackjack games.
Whenever we talk about Blackjack, the standard Blackjack can never go unmentioned. The game uses a 52-card deck from which the dealer will deal the cards.
Every face card and 10s have a value of 10, whereas cards 1 to 9 are worth the face value. An Ace card can have a value of 11 or 1 based on what works best for the game at hand.
The focus of this iPhone Blackjack is getting the closest you can go to 21 points. If you go beyond the 21 points, you lose the game. Also, if the dealer has more points, you lose the bet.
If your first 2 cards have a value of 21 points, you earn a Blackjack, which pays the highest.
To spice up the regular Android Blackjack, Realtime Gaming operator introduced the Suit 'Em Up, available for real money and free modes.
The game features an optional side bet with no specified limit. And like Blackjack + Perfect Pairs, you can choose to ignore the side bet and stick to the initial bet.
By choosing to proceed with the side bet, you can win any of the below payouts:
Suited Aces: 50:1
Suited Blackjack: 10:1
Suited Pairs: 5:1
Suited 11: 3:1
Suited Others: 2:1
With the European Blackjack, the player will be dealt two cards, and the dealer will take 1 card for a start. And when you've made a decision with your hand, the dealer picks the second card. This can be a disadvantage as you won't have a chance to alter your hand once the dealer picks the second hand.
If your cards have a value of nine, ten, or eleven, you can split your hand to get 2 hands. And like other Blackjack variants, you win if your total points are more than the dealers and not above 21.
Blackjack + Perfect Pairs follows the same rules as the classic Blackjack, with the major difference being the additional side bet. The house edge is also higher, which means you'll earn less for each win.
For the original bet, you win if you get more points than the dealer. To win the side bet, however, you win the side bet; however, your wins will depend on the card combination as follows:
Mixed Pairs: 5:1 payout
Colored Pairs: 10:1 payout
Perfect Pairs: 30:1 payout
Remember, the side bet is optional, and you can choose to proceed with the regular bet alone. But if you choose to go with the 2, you'll increase your chances of winning.
Not to forget that losing one doesn't mean you lose the other. You can lose the original bet and win the side bet, which is better than a total loss.
If you own an Android device, you can easily access the hundreds of games available at Las Atlantis Casino. You can play your favorite games using your phone's browser.
Using your Android phone, you'll also be able to process withdrawals, make deposits, and even contact the support team. Not to forget that the game's visuals and graphics will appear perfect regardless of your screen size.
Thanks to the high technical capability and amazing graphics, you'll enjoy a fast-paced Blackjack on mobile. Whether you prefer playing at our casino in your browser, you'll easily navigate and play your favorite Blackjack variant.
Even better, you can opt to play free mobile Blackjack or play to win real money.
While it's possible to download your free mobile Blackjack on your iPad, you can also access the instant playing mode. Our roulette casino for Blackjack also allows you to access hundreds of other top-quality games for free or real money.
However, just like all other devices, you need a good Internet connection to have an uninterrupted gaming experience.
Besides being the best mobile Blackjack casino, Las Atlantis Casino offers you all you need to maximize your gaming potential. Here, you can enjoy great bonus offers, flexible betting options, and a secure gaming atmosphere.
If you are new to gaming, here's how you can start playing mobile Blackjack at the casino:
Create an account with Las Atlantis Casino
Before you can play online mobile Blackjack for real money, you'll need to create an account with us. And if you already have an account, key in your login details to access it.
Place your bet after selecting the game variant
The next step is placing your bet, which must be within the table limits. As a new player, you can begin from down and increase your stake as you gain more experience.
The dealer deals the cards
You'll receive a pair of cards face up, and the dealer will also receive theirs, one face up and one face down. For some Android Blackjack variants, the dealer will receive 1 card and wait until you settle to take the second card.
Now, when you receive your cards, you can choose the following actions depending on your hand:
Hit: if your hand's content is not favorable, you can opt to take additional cards. Keep in mind that if you go beyond 21 points, you lose the bet.
Stand: if you are satisfied with your hand's content, you can choose to proceed as it is. Avoid this option if your hand is not good enough or there are chances that the dealer's hand is better.
Split: if both your cards have the same value, you can split them to form 2 hands. For this, you'll need to place an additional bet equal to the original bet.
Double Down: by doubling down, you'll take an additional card and also place another bet. For instance, if your 2 cards are worth 11 points, you can place an equal bet and take another card.
Surrender: if you feel that there is no chance of winning, you can surrender and give up half the bet amount.
It is better to lose half the bet than waiting until the end and lose all your money.
Once every party has their cards in place, you'll check the cards to determine if you win or lose.
New players can settle for free mobile Blackjack to learn everything about the game. Later, you can go for real money mobile Blackjack for a chance to win real money.
New players are advised to begin with the simpler standard Blackjack for real money gaming. As you proceed, you can then try out the other Blackjack variants with more betting options and varying rules.
Yes. We offer lots of bonuses and promotions to help you win more. You can check out the available bonus offers on our website.
No. You can access Las Atlantis Casino using your browser and play your ideal Blackjack variant. This will only require you to log into your account, place your bet, and get gaming.
If you wish to play for free, you won't require to create an account with us or stake money.
While making each Blackjack variant, RTG made it possible to access them via mobile platforms. You can access any Blackjack game in your phone's browser.
Below are some of our mobile Blackjack variants:
Suit 'Em Up Blackjack
Blackjack
Blackjack + Perfect Pairs
European Blackjack
Pontoon
Match Play 21
Super 21
Yes. All games at Las Atlantis Casino have undergone rigorous testing and certifications. And to comply with the standards, we run regular checks on all games on our website.
Also, at Las Atlantis Casino, we treat every player like a family member and count their satisfaction as our greatest success.
Playing real money mobile Blackjack from your convenient location is priceless. And considering that Las Atlantis Casino ensures that your security is never compromised, you'll enjoy one winning game after another.
Even better, our crazy welcome bonus, free games, and a wide range of offers will be your motivation every day. And when you only need to have fun, our free mobile Blackjack games will be a perfect choice.