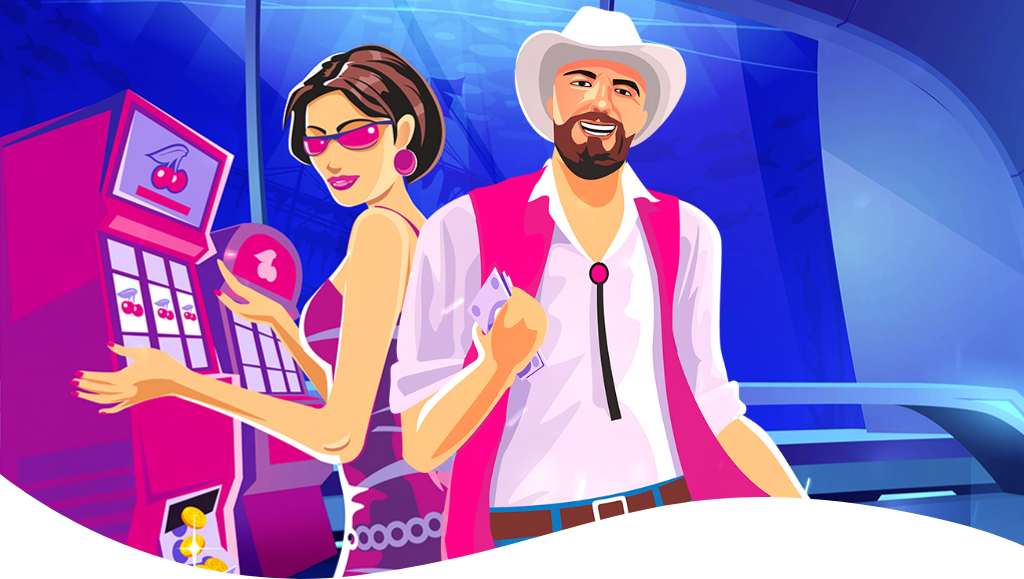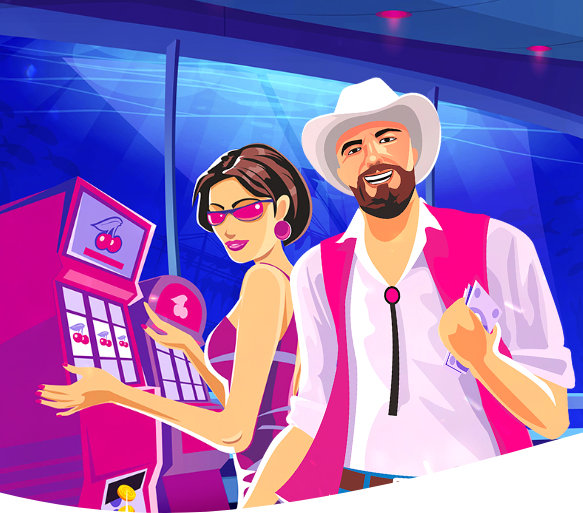 T&C
Terms: $14000 is a combined bonus for the 5 deposits of the maximum amount ($1000). The minimum deposit is $10 for Neosurf, $20 for BTC, $20 for LTC, $20 for ETH, $20 for Flexepin, $30 for Credit Card. The code is valid five times on the first 5 deposits upon sign up. The maximum bet allowed is $10, maximum payout x30 the deposit amount. The Wagering Requirements for the offer are 35x(Bonus+Deposit). The games included: Slots, Real-Series Video Slots, Keno, Scratch Cards, Board games.
Curacao Online Casino
There are many online casinos on the Internet. They all have variable degrees of popularity and numbers of visitors. It may be confusing to the player in certain instances to determine which particular online casino to visit. Well, we're here to tell you about one very important factor that you should consider when making your decision on where to play – the casino's gaming license.
There are several regulatory bodies that issue these licenses:
The United Kingdom Gambling Commission,
The Malta Gaming Authority,
The Gibraltar Gambling Commission,
And several others. But one of these regulatory bodies continues to maintain its highest authority for a long time – and it's the Curacao eGaming Commission. At Las Atlantis Casino, we have the Curacao gambling license, which certifies that our casino is legitimate. And if you wanted to learn about what makes this particular eGaming Commission have such high authority, feel free to read the rest of our review below.
Curacao eGaming is an organization that specializes in providing a Curacao gambling license to online casinos and operators. It was founded back in 1996, at the very beginning of the entire Internet gambling phenomenon. One of the main reasons why Curacao eGaming is a popular choice for online gambling operators, among other things, is the fact that there are incredibly low tax rates in Curacao. Since any self-appreciating gambling operator wants to decrease costs and increase profits, it's a simple logic that they will gladly go to Curacao eGaming to get the Curacao license.
And so, in time, Curacao eGaming has made a name for itself as a top regulatory authority for online operators in various countries of the world. The chances are that you also have visited online casinos that have been issued the Curacao online casino license since their number is so big and increasing still.
Now, a bit of geography. Curacao is a small island situated near the north coast of the continent of South America. This island is a part of the Netherland Antilles, also known as the Dutch Caribbean, a group of islands under the jurisdiction of the European country of the Netherlands. Despite its location being on a small island near South America, Curacao eGaming manages to capture the attention of thousands of gambling operators worldwide – mainly due to the aforementioned low tax rates and other benefits and perks.
The Curacao online casino license for games is a popular option. Getting a license from this authority has several advantages but also a few disadvantages. Here you will get to learn about some of them.
Advantages of getting a Curacao eGaming license:
It's a relatively cheap license. The tax rates are incredibly low when compared to what other iGaming licensing authorities and countries demand. We won't get into how much money a gambling operator needs to get a Curacao online casino license – you'll get to read all about it in the following section of this article. For now, suffice it to say that casino operators will need a relatively small sum of money to get the coveted Curacao eGaming license.
There aren't many conditions that you'll need to meet to become a gambling site licensed by Curacao eGaming. And again – we'll touch on some of them in the following section. The gambling operators will only need to go through the initial investigations made by the Curacao eGaming Authority to pass the initial audit. Long story short, it's a very easy to-go-through process to become a Curacao licensed casino – all it takes is you to pay your fees and offer fair games to the online gambler, and you're good to go.
Curacao has very simple and very few gambling laws. You won't need to hire any expensive lawyers to make sense of the simple laws related to gambling in Curacao. This, unfortunately, is not the case when it comes to other iGaming regulatory authorities in other countries. For example, the United Kingdom and the UKGC have a plethora of different licenses that impose different requirements in order to be issued to online casinos. This is not the case for the operator that wishes to become a Curacao online casino – the entire application process is very easy to go through without any expert legal help.
Curacao offers a lot of other services besides licensing the Curacao casino. For example, you may use their private cloud servers, dedicated servers, and international finance. Also, you may ask them for support in running your Curacao gambling site. This means that you will get top-notch financial and technical support for running a casino – and this is very important, especially for new gambling operators.
Disadvantages of getting a Curacao eGaming license:
The Curacao eGaming license may seem a bit watered down. There are incredibly low fees and requirements and prerequisites for becoming a new Curacao online casino. If you plan on running a Curacao licensed casino, you should be aware that many rogue casinos wear the Curacao banner. This is not to say that Curacao is a rogue operator, though – far from it. There are many top tiers, completely legitimate online casinos with the Curacao eGaming license. However, the fact that there are relatively many rogue casinos with this license has watered down the brand, and potential customers don't have the same level of trust when it comes to Curacao casinos as compared to United Kingdom Gambling Commission casinos, for example.
The advantages of getting a Curacao eGaming license and becoming a Curacao licensed operator by far outweigh the potential disadvantages. But the best thing that you can do is to be informed on both sides of the equation so that you can make an informed, sound decision on where to play.
And now we come to the meat of the article – what does it take to become a gambling site licensed by Curacao eGaming? In terms of money, the tax rate that your operator will be charged is 2% of net winnings, which is a very low percentage compared to what other gambling operators have on offer.
And also, there aren't many barriers to entry when it comes to getting the Curacao eGaming license, either – the Curacao eGaming Commission is very lax when it comes to accepting new operators. But this doesn't mean that there aren't any conditions and requirements to get the license, though. Suppose you have the required sum of money and offer fair Curacao online roulette, blackjack, and other gambling games on your website. In that case, the chances are that you will be accepted into the local Curacao casinos club.
On the other hand, you could also decide to get a Curacao master gambling license. This has several perks. However, you will need to spare a relatively big sum of money at around $34,000 for the acquisition fee, and you will also need to pay a sum of $5,600 every month for the first two years of getting the master gambling license. Suppose all is well after the first two years. In that case, you will be able to renegotiate the fees with Curacao's government and create an even better deal for maintaining the Curacao master license.
You will get in return for acquiring the master license because you will be able to grant additional so-called sub-licenses to other online operators and charge handsomely for it. The sub-license is equal in most ways to the master license, except the fact that the sub-license holder won't be able to grant additional sub-licenses to other entities. The thing to note is that the holder of the master license will be directly responsible for all the sub-license holders' doings.
If you have any questions, disputes, or complaints, then feel free to contact the Curacao eGaming regulator in one of the available ways. The official website of this regulator is http://www.curacao-egaming.com. You can use the following e-mail: i[email protected], or the following phone: +5999 465 1134.
However, you should also be aware of the fact that the Curacao Commission doesn't interfere in any disputes between the players and the operators. This has caused a lot of disgruntlement among the players in the Curacao casinos since, as was mentioned before, there are relatively many Curacao online casinos that have gone rogue. We hope that the Curacao regulator will start intervening more often and with greater force so that the players and the operators would gain satisfaction from enhanced and effective dispute resolution.
You can play all different kinds of games. For example, you may decide to play Curacao online blackjack since blackjack is one of the most popular gambling games in the world right now. Most of the Curacao casinos do feature blackjack in several different variants to spice things up. You will also be able to play Curacao poker, among other games, against players from all over the world. The Curacao casinos are no joke – and they offer vast gaming libraries for the players to enjoy. For example, at Las Atlantis Casino, you will be able to play Curacao online baccarat, blackjack, roulette, slots, video poker, and many other different kinds of games.
Well, there is no such thing as the best Curacao online casino, for starters. The casinos that fall under the Curacao umbrella all have their unique distinctions and quirks. However, if you want to visit a top-tier Curacao licensed casino online, then feel free to visit our very own Las Atlantis Casino. You will be able to play some of the best online gambling games on the Internet, and you will also get some fantastic bonuses to boot. A proud holder of the Curacao eGaming license, Las Atlantis Casino is, in our opinion, one of the top online casinos that you can visit to have a great Curacao licensed casino online experience.
Yes, the vast majority of the Curacao-licensed casinos will offer some kinds of bonuses specially tailored to the new player. For example, we'll take our very own Las Atlantis Casino. We offer a huge welcome bonus by any standards in the form of a 280% increase of your first five deposits in our casino – for a grand total of up to $2,800 of free money you could use to play the games in our casino. But that's not all; we also offer special bonuses for various slot games, monthly bonuses, and many others. Feel free to visit the cashier section on our platform to learn more after signing in to your account, making sure to read our terms and conditions and learn the requirement to use the bonuses to their fullest extent.
Yes, there's nothing that prevents online gambling operators from acquiring multiple online gambling licenses from numerous regulatory authorities. For example, suppose an operator has attained a Curacao eGaming license. In that case, it can also enroll in getting a United Kingdom Gambling Commission license, as well, and vice versa. However, getting a valid casino license, regardless of whether it's from the Curacao regulator or the United Kingdom Gambling Commission, is costly. It takes a significant sum of money and time to acquire the licenses, but the casinos will significantly benefit from attaining as many licenses as possible since they will become a lot more trustworthy and legitimate in the eyes of online gamblers worldwide.